The Social Media Life Cycle
In the same way that living beings are born, grow and reproduce (let's leave it there), also in Social Media, the brand has a long way to go if it wants to gain relevance and win the approval of its users.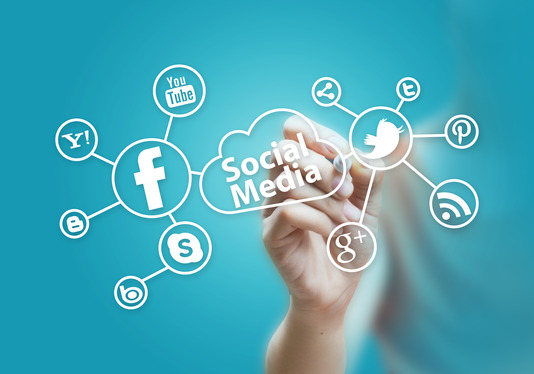 This trajectory consists of drawing up a strategy, monitoring the presence of the brand in the social panorama, analyzing the results of its actions, and integrating into the environment, forming an active part, in order to become one of its members. All this with the aim of achieving an advantageous return on the investment made in terms of both economic and brand awareness:
The initial strategy will be adapted to the evolution and data obtained by monitoring and analyzing the actions and its impact on Social Media.Eighty-two percent of companies expect to have an effective monitoring system this year. The activity in social networks is frantic; daily more than 1 billion updates are posted on Facebook. 36% of users talk about brands in their social profiles, which has a repercussion on sales; As an example, 2 out of 3 users recognize that what they read on Twitter influences their buying decisions. Social networks are also an effective channel of customer service, 42% of users communicate with their brands through these channels, so brands must detect these calls and respond to their users in a timely manner. The analytic allows to know the results of the actions, to ascertain the market trends and to detect opportunities.
The concern of companies to know the evolution of their actions is increasing. The metrics most used by companies are the increase in traffic volume (according to Awareness, this figure is relevant for 89% of marketers), the number of recurring visits and the increase of followers. Engagement is the main objective of any Social Media strategy. The 10 most relevant brands on Facebook have fans spread all over the world, their presence encompasses the largest population centers in the world. 50% of users follow a brand in social networks, which has favored, for example, that more than 75% of companies use Twitter as a marketing channel. Companies must be wherever their fans are, get them loyal and earn their admiration in Social Media.
The brand should seek its integration in the environment. Companies can contribute to a certain extent to improve the medium that brings them value day by day, both as a brand and an organization. It is a newly created medium that evolves day by day, and its components must contribute to its development, so that it is perfected and adapted to the real needs of all its users. There are already companies that have taken an active part in this regard, and intend to consolidate as reference sources in the Sector; such is the case of Adobe's Social Media Center of Excellence. These are the basic steps to developing a real and effective branding presence in Social Media.
About author