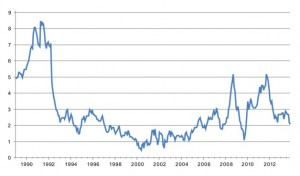 Consumer borrowing: fastest growth for 10 years
UK consumers are showing a new eagerness to borrow as figures show the fastest growth for a decade. Unsecured borrowing increased by 9.1 per cent from January 2015 to January 2016 in a growth rate that hasn't been seen since June 2005. Unsecured borrowing amounted to £1.6bn thanks in part to the January sales and was accompanied by a similar spike two months earlier as the result of the relatively new phenomenon of Black Friday spending in November. The rise in unsecured borrowing raises concerns that consumers are turning back to the habit of borrowing more and saving less in order to pay for it.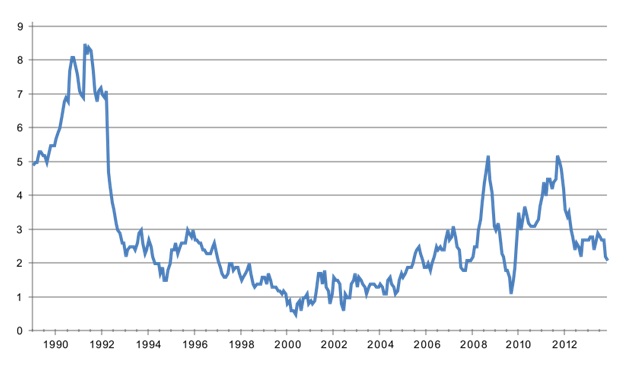 Increase in mortgages
The sudden growth in credit card spending and overdrafts has been accompanied by an increase in mortgage approvals. Some 74,500 mortgages were approved during January, which is the highest figure in two years. Seasonally-adjusted data from the Council of Mortgage Lenders showed an increase in remortgages in January and a surge in buying property to let as landlords rushed to complete their purchases ahead of the stamp duty changes that come into effect on the 1st of April.
As reported in CityAM.com, house prices have remained constant. As the rush in buy-to-let tails off in the second quarter, it may start giving way to an influx of first-time buyers entering the mortgage market.
Concerns over rising debt
While economists pointed to prolonged low interest rates over the last seven years as a cause for the rise in borrowing, there were warnings of the increased risk of defaults. According to Samuel Tombs, chief UK economist of Pantheon Macroeconomics, the case is now strengthening for raising interest rates to discourage households from taking on debts that they'd have trouble repaying.
The need for good debt advice is as great as ever, not just to help resolve debts but also as a preventative measure. In addition to free debt advice services, there are companies such as Carrington Dean group limited and others who offer expert advice in all debt situations, from gradually reducing outstanding debts via lifestyle changes to bankruptcy advice.
While the rush in November was followed by a quiet December, the spike in January does point to a renewed appetite for spending on credit cards among consumers, and concerns are likely to rise again over financial stability and increased debt.