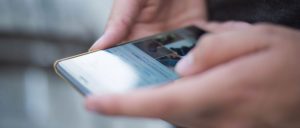 The Mobile sector, a new opportunity for professionals and companies
The mobile sector is seen as one of the fastest growing in the world of telecommunications, probably because of the proliferation of smartphones, increasingly accessible and the growth of the broadband offer for which the operators are fighting.
But it is not only these factors that increase demand, but also the development of applications, essential for all those who have an intelligent terminal, since they make life easier for the user, and in the marketing environment, they bring closer and consolidate the consumer- brand.
Growth worldwide and nationally
This growing sector, which has been growing and consolidating since the introduction of the iPhone in 2007, has generated a great demand and offer of employment opportunities for professionals in the field of marketing, design and programming worldwide.
In the last year, the majority of offers in job portals are from professionals in the mobile sector. Everything indicates that this will continue to grow, since is the country with the most smartphones per capita, with a penetration rate of 46.3%, and it is also the European market with the highest growth rate with a percentage of 20% compared to 11% in the European average, according to the study 'Where the Jobs Are: The App Economy'.
Training: Professional opportunity
Currently, it is difficult to quantify the number of professionals dedicated to this sector, but the wide offer, the increase of users with smartphones and the wide range of apps that are developed and downloaded, is causing numerous specialized schools to be created in order to prepare to your students for this dynamic and emerging market.
An example is Mobile Business School, the first school created to impart knowledge exclusively in mobile businesses, which aims to train professionals in the marketing and technology sector, through its courses in Mobile Marketing or Mobile Technology.
In the past Mobile World Congress, held in Barcelona, ​​his motto "Redefining Mobile" already laid the foundations for the transition of this new market, mature by the hundreds of thousands of applications that abound in the markets of each device, which seeks every time more qualified professionals to gain a foothold in the sector and give real and innovative results that make this market continue to grow.
It is therefore, that thanks to the transition in which the mobile sector is located and the penetration of smartphones and applications, we are facing an unprecedented opportunity, which in a crisis like the current one, is a breath of fresh air for many young people unemployed and consolidated professionals who want to reorient their careers and join the sector.