Four Christmas Gifts That you Can Make to Bring Joy this Christmas
In the run up to Christmas, life can get quite hectic. Spending some time to do the things that you enjoy such as creative activities is something that can really help you to manage the stress that you might be feeling at this time of the year.
Spending time being creative is also a great way to create some Christmas gifts for friends and family. In a world where we have lots of Christmas clutter foisted on us in shops, why not make something special that is from you.
Here are a few ideas that can help you to feel inspired to create those special Christmas gifts…
Christmas Drinks – Lots of people enjoy a drink or two at Christmas. It is the time of year when the drinks and merriment is flowing. So what better than some homemade drink? Make your own mulled wine with spices and additions like orange and star anise to make the perfect winter warmer, which you can then bottle as gifts. You could also try your hand at making that festive favourite, sloe gin, look out for the sloes on the blackthorn bushes.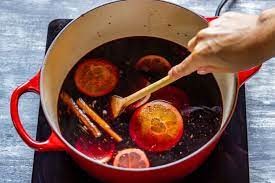 Something warm and cosy – For many people this year keeping warm is a big cause for concern as the cost of living crisis causes gas and electric prices to rise. If you are a knitter or want to learn, now is your chance to make those special homemade gifts like blankets and scarves that are going to be useful. Look for crochet blanket kits like this www.woolcouturecompany.com/collections/blanket-and-cushions-crochet-kits which will give you all you need to knit what you want.
Something Decorative – Decorating in the home is a Christmas tradition, so make something special to decorate the house with. Gifts like this are unique too. Make a special tree decoration using wood slices or paint a candle holder with a festive scene.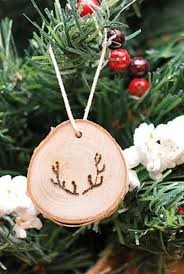 A Special Memory – Christmas is also a time to reminisce over the past year and previous Christmases. Something that invokes a special memory such as a decorated photo in a frame or a picture of a favourite pet is likely to be a treasured and much loved gift.