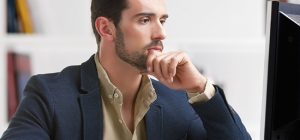 What to look responsible for human resources in social networks?
When it comes to personal branding always the importance of establishing how others see a person on the Internet and the effect this has on the decisions they may take in relation to that particular person stands out. Companies must not only worry about the image they project on the network, but also people may be tilling their success or failure based on what others can find on the internet. Companies use the information generated in different media (there is the boom of big data) to more and more varied things, such as for example give or not a credit card.
But not only at those points the wealth of existing data is analyzed today on consumers, also it has done in a much more common ground and requires a much simpler research. The human resources managers are becoming more efficient when researching the various candidates for a job and are increasingly using social networks to determine what is to be found (and if you are interested or not). And there, the personal brand becomes therefore something much more important.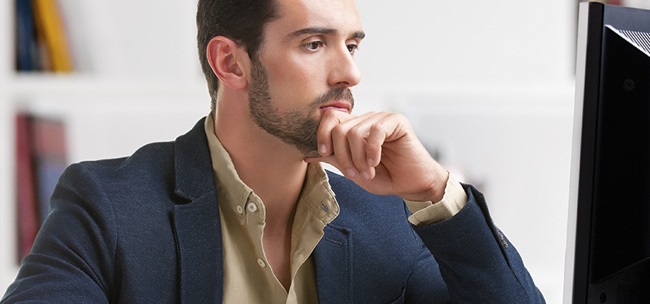 What are they looking for hiring managers, where they do and how it affects potential employees of a company? Magazine Money has set some of the facts about how workers use internet human resources to investigate potential employees based on a study of Jobvite, facts that allow shore upwhat should always be to have a good personal brand online.
Companies will spend more on social networks for work purposes
It's not just that companies are already using social networks to find potential candidates and to establish the truth on their profiles, they are also working increasingly so more aware of applying social media to employment and for that purpose . According to the study, 73% of employers will increase all spending on social networks in matters of recruitment.
The importance, therefore, of the presence in social networks increases exponentially. As companies are more focused on using social media to find his staff it is much more important to be present in them and do it effectively. Potential workers should focus on creating a good profile and maintain a good image and should put social networking at the heart of your job search strategy.
LinkedIn is the king in search and, above all, in recruitment
When speaking of social networks and work, one thing is clear: the best showcase is those for social networks directly to the professional world. That's where employers seek their employees and that is where it should highlight the strengths, but we must not forget that the Internet has no doors (like the field) and therefore the personal brand is not created only what you put in a place.
94% of those who are seeking talent use LinkedIn although the second reference network is Facebook. 66% also used the social network to find information. And although the data coming from these two social networks massively, the effect is not the same. 79% have hired candidates who have discovered LinkedIn against a limited 26% that it has done with those seen on Facebook.
Therefore, LinkedIn should be the strong point and more careful when creating personal brand on the Internet, but do not forget the other social networks and especially the fact that things can always be found if care is not taken. One must be careful with the information published on Facebook and is public, but we must also be vigilant in being aware that it is pulling out all the potential to LinkedIn. The profile should not be left half.
Businesses do see social networks and do think about them
Social networks are not just anecdotal element analysis issues a potential candidate for a job. The weight they have in the personal brand of the same is quite high. The study notes that 93% of respondents have looked at and analyzed the social profile of a candidate before deciding whether or not the same, while 55% of them said that he had reconsidered if a candidate is really the most appropriate for work once you saw your profile on social networks.
The recommendation is therefore obvious: you have to be careful with the image transmitted in a social setting. What you want to sell on oneself in finding a new job? The answer to this question should focus efforts on social networks. Also, remember in Money, it never hurts to create an alert Google to find out what can be said on one.
About author
Related Articles