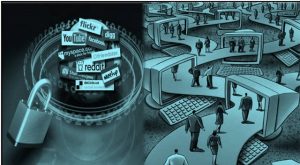 Are you aware of the risks involved in being present in social networks?
If you are reading this I clearly know what are social networks, which have not so clear is that you may know what risk management is.
Risk management is nothing to detect risks to a company in order to evaluate them, and thus qualify once it is aware of them, put them solution, passed to third parties or simply assumed.
Okay and what is the relationship of this with the social networks? Simple, social networks are one of the most powerful tools of communication of a company and as the philosopher and uncle of Peter Parker (Benjamin Parker) said "with great power comes great responsibility".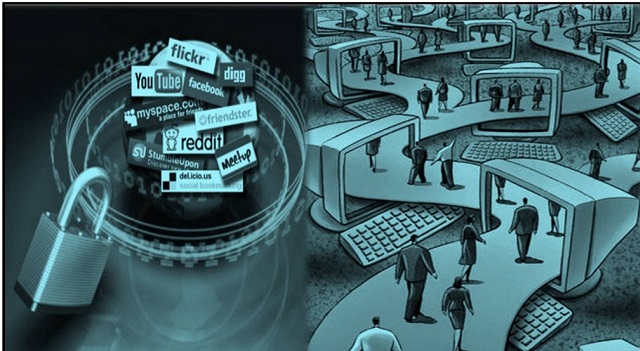 In risk management it is often found that the risks come hand in hand opportunities and this is the case of social media:
Having an action plan on social networks with defined objectives.
Respect brand values.
Do not break the image of the organization.
Employ appropriate time in your social networks.
Control what is being said about you on networks.
And especially not screw systematically
They are some of the points that are reviewed in risk management for social networks.
To control what is being said about our company on the internet have tools like Google Alerts among others that we be notified each time it appears in the words you configure internet. This is what risk management a checkpoint would be called. Still be aware of whether our material is going in the right direction to our company and the possible reactions of our audience and customers is very important and is a risk we must consider.
Anyway we should not worry as the improvement and control of each risk posed by social networking is also an opportunity to show the professionalism of your company.
A clear example of losses crisis in social networks is the mascot recently taken Mc Donalds " Happy ". Happy trying to be a character that encouraged the children's meals but instead soon began to be described as " awful ", monster and more disqualifications.
The result: a lot of users like the one I link then leaving look bad image of the company and, what was worse for them, the media echoing this turmoil that affected them negatively.
In short we can say that social networks like in all areas of a business there are risks, and we must know so as not to bring surprises and be careful. At the end you can always hire with the help of professionals who will bring greater reliability to content that you upload to internet but it's like everything you put your hand in your pocket and if the damage that you receive can assume forward, the question is whether it really you know.
If you have interest on what you can do with the risks of the companies I recommend you visit the blog of cyc-engineers engaged in management of them and now open a new line centered on communication and design that both affects RRSS. A more interesting issue.
Do you think we are fully aware of the risks in social networks?
About author
Related Articles