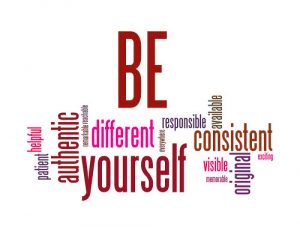 If you sell me, I'm going
One of the problems that people who attend my courses tend to put up with when I talk about blogs is that they think that they will not have topics to write about. The truth is that if you do not have something to say about an issue, it is difficult to get them to remember you. But, in addition, I think it is not complicated to find ideas to develop and expose.
Last week I wrote a post in which, in addition to talking about trust and credibility, I made a couple of recommendations, one about the Tim Clark conference and another about the project of my friends from I am my brand. The last gave rise to several comments that have made me reflect and this is the second post that comes out of that. So do not worry if you think you will not have anything to say in a blog. The ideas flow, they are abundant, you just have to open your eyes and take a look at what happens around.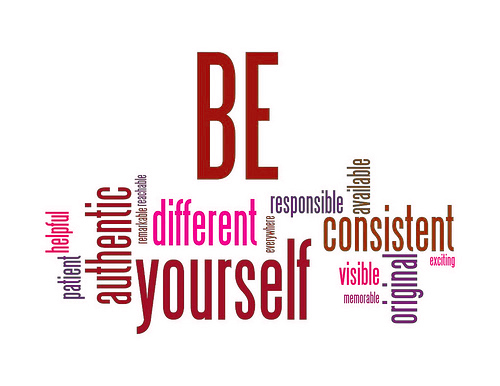 One of the issues raised in that discussion of comments is the correctness or otherwise of the use of a site such as a blog or a social network as a means to sell or advertise products or services.Some friends like Fernando and Rubén appreciated that I did not make too much use of La Red in the face of what they considered as a tool "only to take traffic to their websites and promote their services" by other people.
I admit that, although I appreciated the comments, I was a little pensive and silly (more than usual). What they were saying to me, and I think it is a generalized opinion in dospuntocerolandia, is that it is better that you do not sell or that, at least you do not notice too much. And it seems that not selling is doing well ;-D.
The truth is that I have always been a very bad seller. It is one of my weak points in my Personal Branding strategy. It has always given me a lot of modesty to call doors to offer my services and, for that reason, I do everything possible so that they buy me. In La Red I almost never talk about my projects and, when I promote a course, it is usually open and free or it is something I do with other people and I have a moral duty to publicize it. But the question is, does that make much sense?
These days we are seeing how the IPO of Facebook is being a bit disappointing. I do not understand that type of investments and I do not know if that will change, but it seems that one of the keys is the lack of a model of sustainable income generation. It is one thing to have many visits, friends or fans and quite another, to make money with it.
It may seem that the professionals who got up at six o'clock in the morning to write a post (yes, I know they can be programmed) we do it for love of art and, in part, it is true but there is also an economic or business motivation. One does not spend time, effort and work for years to pat him on the back (although it is not bad).
It is very good that someone who attends any of your talks or sees something of what you do, writes to ask you for selfless advice. But sometimes you forget that after a blog or a professional site in La Red, there is a project that should generate income. Maybe someone thinks that the money comes from the advertising on the website, but if you think like that, you'd better make it look.
For an independent professional, for a "freelance" or for a freelance who has a blog as is my case, all this has, among other functions, to get someone first to find you, then be interested and finally, acquire your services .
Once, a journalist told Mother Teresa of Calcutta something related to their projects and funding. She told him that to do good things you need a lot of money. Here seems to forget that however generous, disinterested and useful you find what many offer (share is called now), all this has an objective and if this is not achieved, the shed falls under its own weight.
I believe that the obligation of those who try to contribute interesting things is to make them valuable and improve every day. But like any other means of free communication that entertains, informs or teaches something, you have to be understanding with the "interruptions" advertising.
Now there are many people in dospuntocerolandia who say that they share when, in reality, they only dedicate themselves to forwarding, retweeting or "megusta" the contents that others have created. I get the feeling that every day there are fewer people who contribute their own content and every day we will be less if we do not find a sustainable way of generating income. Or simply the online world will be a commercial showcase instead of a discussion forum or exhibition of ideas and opinions.