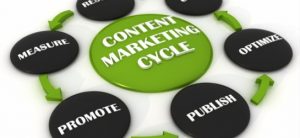 Why should companies adopt content marketing?
Some marketing managers and SME managers still ask themselves if they should launch into the creation and implementation of a content marketing strategy in their company. In this article I hope to provide information to help you understand the benefits it offers for your organizations.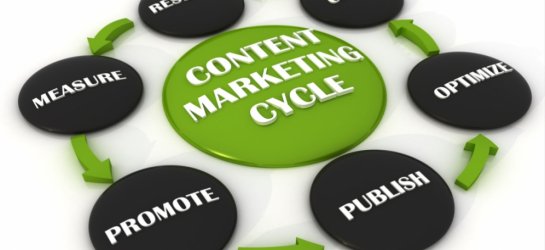 Previously we showed how to make an infographic to publicize your company in which he shared a series of interesting information and data that I hope have invited reflection. Among them, the following stood out:
" Content marketing will be the top priority among brands and companies for 2012 "
"Web pages with a blog get visible results compared to those that do not have it: 55% increase in visits, 97% of links to the web, and 434% of indexed pages "
Therefore, it is expected that marketing trends that come from other markets are assimilating in ours, right? Not always, nor at the speed that should be, so our companies lose competitiveness both locally and globally …
Benefits of content marketing
Content marketing is nourished by stories, dealing with more or less complex concepts, such as explaining the benefits of a new gasoline engine, or the advantages of debt compensation systems between companies in a visual and simple way for example. In this sense, the fable of the cicada and the ant could illustrate an interesting parallel between traditional advertising and content marketing.
While the cicada enjoyed food (advertising) in its summer time (campaign time), the ant was collecting food (creating content, getting inbound links to its website, interacting in social networks with its target audience, etc.) during all year. What happened when the food of the cicada was finished? Well, it disappeared (from Google too), while the work carried out by the ant allowed it to accumulate the necessary food to survive the hardest times.
The content marketing allows companies to develop and / or better manage their online reputation for solid and lasting way. There are a large number of advantages that we list in the blog of hoyreka! a few months ago among which I would highlight the following:
Non-aggressive selling, convincing without selling so that customers come to you
Be recommended by other users or professionals
Receive more traffic to your website
Improve the positioning of your company on the Internet and social networks
Increase your brand notoriety and the possibility of differentiating yourself
Apart from the previous comment on the fable, content marketing does not have to be at odds with advertising and complement each other. It is not a matter of always deciding between one strategy or another, but of understanding and assessing what each option brings to my company and how to get the most out of both and their combination.
To finish, there is no magic formula to position better, sell more, etc. and therefore obtain a competitive advantage for your company over the rest, but you do not have to be an Einstein to deduce that " If you always do the same, do not expect different results ".
What is your experience of adopting online content marketing?