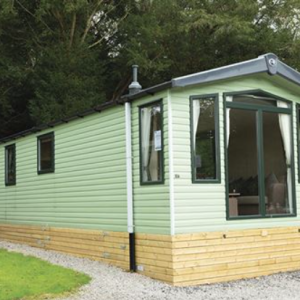 What is the process of buying a park home?
If you're looking to buy a park home, this purchase will be carried out through the owner of the site you have opted for. If you have your own plot of land the purchase can be made via the home manufacturer.
What is my first step if I wish to buy a park home?
Parks are dotted all around the United Kingdom and many will have homes available for you to buy right now.
If there are empty plots on the site, you'll have the opportunity to have a bespoke home designed for you. You can then personalise the home, choosing the exterior style, colour scheme and of course furniture and soft furnishings.

Once the final price is confirmed, you can arrange transportation and connection to site utilities.
Should I have my park home surveyed?
A conveyancing professional is an essential part of the bricks and mortar home buying process, but this isn't absolutely essential when buying a park home.
Nevertheless, it is strongly recommended in order to ascertain the condition of the park home you're planning to buy. You may have to arrange a solicitor or conveyancing professionals yourself. Existing problems can therefore be dealt with and rectified prior to the purchase.
Are there any residential park homes near me?
In answer to the question, 'Are there any residential park homes near me?', there are many sites available all around the country, so you can choose at your leisure.
You may want to live in a wooded area, or beside water and enjoy a relaxing way of life, away from the hustle of the city. Property Reporter reveals a number of spots in high demand here:
Buying a pre-owned home
An excellent option if you have a lower budget, a pre-owned park home can be more affordable than a new model. You can easily update a tired park home with new appliances, a fresh coat of colourful paint, and furniture that is tasteful. Don't be discouraged by the décor in an older home, because you can always upgrade it yourself.