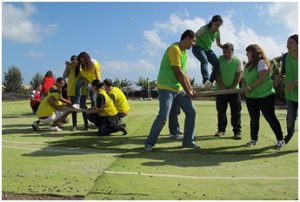 Team Bonding: Why Is It so Important for Your Workforce?
Team-bonding exercises within the workplace might feel like a forced and outdated concept, but studies reveal that they are actually more essential than ever.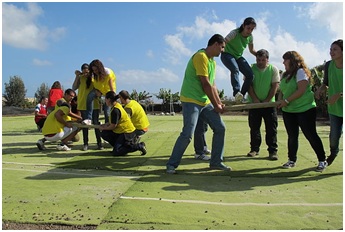 With a report in the City Wire indicating that one company spent £1 million in 2013/14 updating their office and arranging so-called 'away days', it seems that keeping staff relations positive is one of the key aspects in maintaining a productive workforce. But why exactly is team bonding so important, and how can you enforce it in your workplace?
Socialising
Maintaining good relations within a workplace is very important. We may not go to work purely to socialise, but if friendships are formed there, it can increase productivity and morale. Team-bonding exercises give colleagues a chance to socialise, network and get to know one another. It allows staff who wouldn't usually integrate with each other the chance to get to work together and ideally form a positive working relationship.
Teamwork
Team bonding often centres around carrying out a collaborative task or activity. This gives employees the chance to work as a team and get to know each other's strengths and weaknesses. This knowledge and experience can later be transferred back into the workplace and may come in useful when working together on work-related projects.
Competition
Some healthy competition in the workplace is shown to increase productivity. Inciting competition in a fun, non-serious scenario encourages teams to bond and work together to yield results.
Celebration
Psychologists have long since documented the importance individuals place on being part of an 'in-group' – in other words, we thrive from and enjoy a sense of belonging to a team. Being part of a group and celebrating our joint achievements together can be a great way to lift the mood and reinforce positive relationships.
Innovation
Working as part of a team with people we feel happy and comfortable around is proven to increase creativity. Organising a team-bonding exercise could create the type of positive relationships that lead to greater innovation when you're back at work.
Where and How
There are many companies that specialise in organising and carrying out staff away days, such as http://davisevents.ie/blog/festivals-events/, who organise corporate days out in Dublin.
Often, however, many bosses take it upon themselves to arrange activities either in or out of work time.