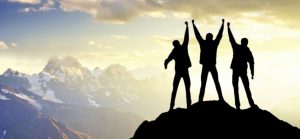 Dare to dream, listen to the truth and act
In an economic environment like the one we are living in, where nothing seems to be worth what it costs, but in which everything costs much more to make it worth, heir and hangover from a very close past in which everything was possible, and in which always do the same and does not even guarantee to obtain the same results, it is time to consider the validity and relevance of a coffee for all that has produced such good returns to the promotion, development and management of shopping centers in Spain. practically yesterday.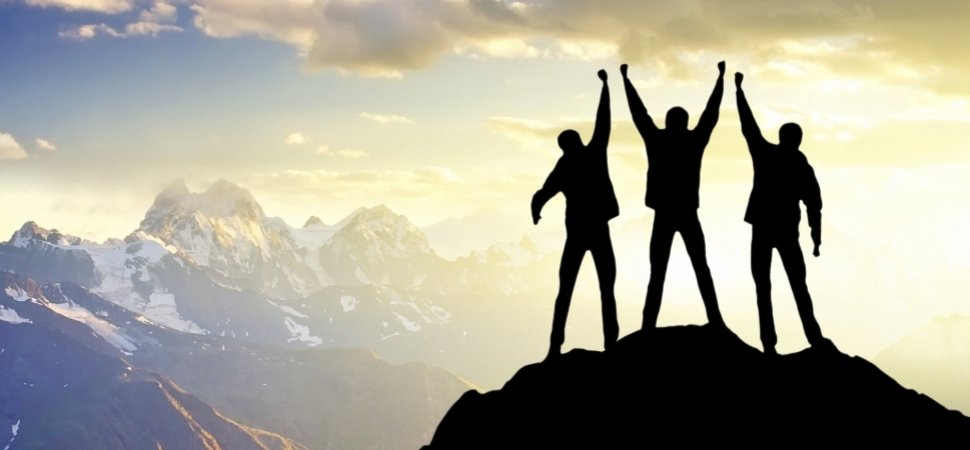 The crisis that we are currently suffering from has, among its different meanings and aspects, two that have directly and significantly influenced this sector: the real estate sector and the consumer sector.
The first, consequence of the absence of the second, is largely the result of having treated this industry from a perspective and a vision of the excessively real estate business that at times has forgotten to make compatible with a necessary customer orientation. Leaving aside the perspective of the consumer has impeded its evolution and that we have missed the dynamism of which for so many years it has enjoyed.
This customer orientation happens, first, by assuming that the consumer is changing their habits, their leisure culture and their way of understanding their relationship with the shopping center. Which, in turn, leads us to keep in mind two fundamental and intimately related facts:
Not all clients are equally profitable: we have to find those segments that are really going to provide us with the profitability we are looking for (and of course we find them in terms of gender, age or geographical location).
Once the appropriate segmentation has been established, we have to define and build the visit and consumption experience that maximizes the expectations and desires of these audiences.
Purchasing motivations have changed, the mall has to understand the behavior of the consumer in a holistic, multifaceted, more enveloping and emotional way. The same coffee for everyone starts to make no sense.
The fact that the brand strategy is based more on the concept of quantity (more meters2, more premises, more movie theaters, more radio spots, more affluence, more promotions, more …) and not so much in the quality (target al that we attract, service, architecture, commercial offer, accessibility, environmental management …), the appeal to satisfy the rational need of the consumer and defend our physical territory for fear that the competition occupies it, instead of creating an emotional connection, lasting and conquering a place in the heart of the client (of the truly profitable), causes the areas of attraction to be increasingly smaller, that the length of stay be shortened, that many centers be perceived as clonic and that the main one and, in some cases, , practically the only reason to visit is the proximity.
A few days ago my 8 year old daughter asked me why I was from Barça living in Madrid. I tried to answer as I could alluding to the reasons why as a child, living outside Madrid, I had become fond of this team. I saw that I was not very happy with the answer and then I alluded to the good game they were currently playing, the good work of players like Messi, Iniesta and Xavi, the cups won recently, …
She should not have been satisfied with the answer and then she wanted to know if Messi, Iniesta and Xavi moved to Real Madrid, I would change teams. He even went a little further and asked me if all the Barça players went to Real Madrid I would change.
At that moment I understood that what my daughter was really asking me was why I was still from Barcelona after so many years, what was the pasta that made me join this team so much that it made me see penalties where there were not any and I did not see them. You were game when they existed, that made me enjoy so much when I won but that I remained faithful even if I lost.
As in football, the scenario in which our industry is developing can only be tackled from the understanding of the type of relationship that the consumer maintains and wants to maintain with our brand, from the knowledge of the ingredients that have to conform that unalterable link that has to unite our shopping center.
In a world in which everything is changing, the brand, the memory and the future of a product is one of the few elements of stability that a shopping center has. Brands such as Starbucks, Apple, Bang & Olufsen, Abercrombie, …, in addition to making their consumption an unforgettable experience for their customers worthy of being told, have in common that they are 3i brands, that is, the result of a constant process of imagination, research and innovation, all seasoned with a high dose of willingness to change. They are brands that are lived because they are alive.
At this point no one thinks that what Howard Schultz created was a chain of stores where they sell coffee. The founder of Starbucks that we know today created a product based on people, he turned the customer experience into the main axis of his business, he chose the emotional way to connect with him, a connection that had to be managed from a holistic point of view and structural, affecting the entire Organization and, therefore, all the customer's contact points with their brand.
Schultz understood that the product itself was just a commodity that would be trapped by the vagaries of prices and competition, so he had to go even beyond the service and build a relationship with his client. Where the true value was, what would really generate higher profits, what would captivate the customer, was the consumer experience, the creation of an authentic and unique global consumer experience around coffee.
Our shopping centers must continue to have the ability to appeal to the most basic principles in decision making (location, commercial mix, parking, good access, …), but it will not be enough if we are not able to listen and inspire our clients , to create the desire to prove ourselves and to forge their loyalty. What used to be reason or function, what used to be only location, gives way to emotion when it comes to decision.
We have to go far beyond describing rationally, we must create emotionally sustainable bonds over time, create emotional connection points that go beyond the product itself.
We have to create 3i marks just like Howard Schultz himself, one of the men who knows best that coffee for all does not work, suggests as a recipe in his decalogue of success: dare to dream, listen to the truth and act.