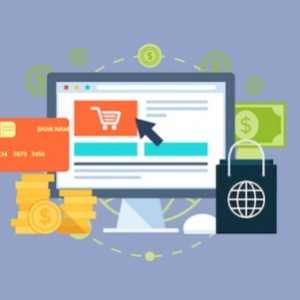 5 tips to shop safely on the Internet
There are more and more consumers around the world who use the Internet to buy all sorts of products and services. But the growth of electronic commerce in Spain in recent years does not come alone, also enabled the mischief of cyber criminals who are willing to take advantage of unsuspecting users.
With this in mind and aware that the Christmas season is about to start, we've put together five tips on how to keep your data safe and shop safely on the Internet.
Choose trusted brands and stores
Buy popular brands in online shops trust is the most basic advice I can give you. This not only assured you're buying quality products but will also be more protected when buying a well-established store and has robust security measures.
Use prepaid cards and secure payment services instead of debit cards
As a rule, prepaid cards, compared with debit cards, offer consumers additional protection when shopping online. These cards are not related to the funds you have in your bank and have a spending limit that you set when you buy your building trust. In this way, there is no chance of being scammed.
Similarly, the use of secure online payment services such as that offered by PayPal, is advisable. The advantage of this method is that it acts as a kind of intermediary. You pay to PayPal and then pay them to the retailer, so your bank details always remain hidden to the seller.
Look at the secure URL and the padlock symbol
Https, which was developed by Netscape, is a security protocol that encrypts online information so that data can be kept private and protected. In most cases, the text of the URL is preceded by a lock symbol (if this is lacking, you must navigate the website with caution).
The "s" in https stands for secure, so websites that use it are protected using SSL (Secure Sockets Layer) to encrypt all information distributed online, as data from your credit card.
Beware of dubious offers that are too good to be true
We have all seen an incredible offer that we could buy a product by a third of its real price. But as the saying goes "if it's too good to be true, it probably is false." You must be well informed when making an online purchase, as such offers are usually mostly or false, or traps for viruses to infect your computer products.
The best practice, as we mentioned at point 1 and 3, is to turn to trusted brands and stores that have secure URLs.
Do not use public Wi-Fi to do some shopping
The Wi-Fi public is certainly one of the things we like when we go to a cafe, a restaurant or a shopping mall.
However, when it comes to shopping online, all the comfort that you can bring Wi-Fi public may be overshadowed by the many risks that are associated with this service. You'd be surprised how easy it is to attack such networks.
There are many solutions to the vulnerability of public Wi-Fi, but in general, when you find yourself away from home and want to make a purchase, it is best to use the data rate of your own smartphone.
The key to shopping safely on the Internet is to be cautious. If you follow these tips and take care to protect your bank details to pay with the methods we have discussed, you will have no problem to buy online with complete confidence.