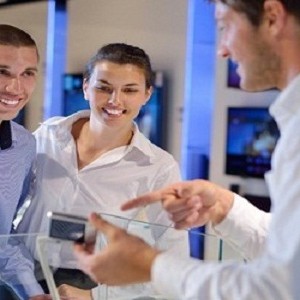 The multiple tactics employed on a typical field marketing campaign
Field marketing remains the most immediate way in which to get word of your product or service to the general public and even though many traditional forms of marketing have migrated online, there's still a place for a field marketing campaign in every product launch. A decent campaign will employ multiple tactics in order to get its message across. Here we'll be running through a few of the more common and effective.
PRODUCT SAMPLING
A product demonstration or product sampling (which one will depend on the product) will often be done wherever the product in question is being sold. As such, it's a remarkably effective marketing tool. Food and beverage companies often rely heavily on Product Sampling Services to get word of a product out, because they are products that can only really be experienced physically. A supermarket or shopping centre would be an obvious location for a product sampling campaign, but depending on the product, you could also consider setting up kiosks at industry trade shows to spread the word amongst your peers, or at any location that's in some way related to your product. For example, if your product is an energy drink, you could give away samples at music festivals or sporting events, where people who consume energy drinks generally tend to gather. There is an art to sampling of course, as many consumers will sample and run, but by engaging directly with the consumer, the marketer might be able to convince even these serial samplers. Handing out vouchers alongside the samples is always a clever tactic, as is having the customer fill out a contact sheet.
IN-STORE PROMOTIONS
This is an especially effective tactic as it involves marketing to a customer one-on-one. Many retail outlets will employ what are referred to as "Lead generators," and it's their job to talk to customers and get them interested in the products. This could be anything from catalysing interest in an unrelated product, or taking their interest in another product and using that to help steer them in the direction of an additional product (or a more expensive products). A good example would be in a DIY store, where a lead generator will notice a shopper perusing a certain isle and will ask them what project it is they're looking to buy for. Once they've absorbed and evaluated this information, they might be able to offer genuine advice regarding which additional tools and supplies will be needed to do the project well. Remember however, that a good lead generator won't come across as pushy, so will only actively engage with about 1 in 10 customers. It's all about gauging the interest levels of the customer and whether or not they are the kind of people who would be easily persuaded.
STREET PROMOTING
Street team members are some of the hardest working employees in a Field Marketing Agency. A street team will use a number of tactics to spread word of a product and get the public interested. This could be anything from tactical leaflet posting, to giving out vouchers and promotional items in busy areas, to attending an event and engaging with attendees. The great thing about street teams working at events such as festivals and fairs is that consumers will associate the event (which is presumably a lot of fun) with your brand, so by proxy, they'll see your product as fun too! In any street team situation, it's generally expected that the product being marketed will have something to do with the event or gathering. If you're selling car paint, for example, it would make a lot of sense to station a street team at a motor show, but would not make sense to station them at a video games expo. Street team workers should also come across as bubbly and approachable, but not to the extent that they get a little "Too much," as this can turn consumers off.
MERCHANDISING
Finally, merchandising is all about making the most of your retail displays so that the employees on the ground have effectively had the hard work done for them! There's an artistry and science behind good merchandising; knowing where to place certain displays and who to direct them towards. Keeping the products well stocked is also an important part of merchandising. In this case, there are also two customers to consider; the consumer who will eventual purchase the product, and the retailer who will be displaying your product. This means a part of merchandising is cultivating a relationship with retailers, which shouldn't be difficult if you believe in your product, as it's a mutually beneficial relationship.