Mobile advertising, a reef to sharpen
In the eyes of the world it is evident that mobile telephones and devices are invading us every day in developed societies. And the data approve this statement to such an extent that in there are already more lines of mobile telephony than inhabitants.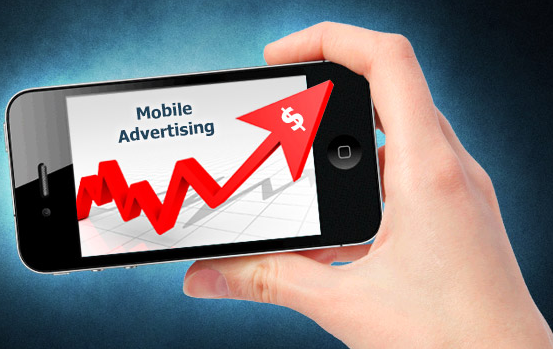 It seems that today the Internet is the mover that moves everything, the knife that cuts everything. Even telephony has had to reinvent itself (who was going to tell us ?!). According to the latest report provided by the Telecommunications Market Commission (CMT), there are more than 20 million lines that allow users to access the Internet.
Advertisers and "marketinians" are already wanting to take advantage of these new realities thanks to different digital platforms that can act as commercial complaints.
It is true that the data from 2012 provided by the company Infoadex reflect that of the total advertising investment by companies, only 7% corresponds to the Internet and barely 1% to advertising on the mobile.
From knife to knife ham
With such positive expectations and the good reception expected from consumers, forecasts predict that by 2014 advertising investments in mobile applications will multiply to the nth degree. Platforms like Android and iOS (or God knows what) are expected to be one of the best "guns" for those companies that choose to bet on specific advertising on mobile devices .
If we calibrate the effectiveness of the campaigns according to the CTR(Click Through Rate) or proportion of clicks and compare, we will see that at the moment it is similar to the traditional banners, which usually have aCTR of 0.20-0.40%. The rise is higher in mobile games whose CTR can reach 1% since the consumer is more prone to advertising in their leisure time. Also note that the tablets have a higher CTR thanks to the advertising impacts are received with greater visibility.
Sharpeners turned developers
And it is that much have to say the developers of apps , who are most anxious that the mobile marketing finishes, and more considering that the applications of payment (without advertising) for Android only represents 10% of the total and For iOS, payment applications have fallen from 70% to 16% in just two years.
There will be, therefore, to be very attentive to where the trends in the sector are heading and to anticipate the changes that the advertising industry faces us.
Will the year 2013 be the year of mobile advertising ? Will the massive implementation of tablets will promote new channels of communication for mobile marketing? Will the new advertising channel on mobile phones will increase investment or cannibalize traditional advertising ?