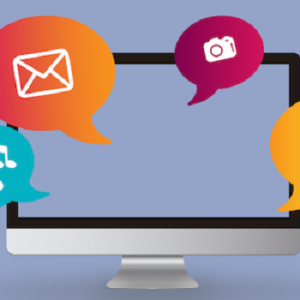 How to increase your email marketing list by Youtube
If you're producing content for YouTube, you know the benefits of this platform. Everyday viewers consume more than one hundred million hours of content, and each year the statistics display increase at an amazing speed.
YouTube is the undisputed king of Internet video but is usually a fairly passive experience. If you want to sell a product or service, you need committed viewers not only see your content, but also interact with.
With email marketing, it is easier to build a loyal not only to your YouTube channel but for your overall business. The use of video in your marketing strategy  has multiple benefits, but today  we will see different ways to motivate viewers to subscribe to your email list and increase participation.
Use email marketing to engage your viewers
Although YouTube sends emails with summaries of your content to your subscribers, also includes content from other channels to which they subscribe. And your content not only has to compete with others, viewers also have the option to disable these notifications altogether.
When you have your own email list, you can only communicate with an audience of engaged viewers who enjoy watching your videos and are interested in your products or services. With email marketing, you can make the audience know you've uploaded a new video, or share them with other content that might find it interesting.
As you build trust with your subscribers, you can use email marketing to tell them about your products and services.
Build your email list on YouTube
Here's how to convert YouTube viewers in your subscribers email marketing.
1. Create a committed audience
When you have a loyal audience on YouTube enjoying your content and looks forward to the new videos you post, chances are you want to receive more information about your channel. To build your fan base, there are three key factors that will be critical to its success: consistency, personality, and communication.
Consistency: Post a video should not be a one-time activity. Instead of producing only a great video, you must continually create content that keeps your audience engaged. Develop a program of content for viewers know when to expect new episodes of your series.
Personality: Lighting, voice and how to communicate are important to establish a connection with your audience. Will viewers have signed because they are interested in topics or because you've explained in a fun way? develops a personality that invites people to become a loyal audience.
Communication: Every time a new video is produced, it is necessary that people know it exists. While the videos are very likely to be shared on social networks, they can disappear quickly from the news feed of your viewers. When you have a way to keep in touch with them, such as e-mail, you can send an email each time you post a new video.
2. encourages viewers to subscribe to your list
While the content of the video should help influence to register your email list, this might not be enough. To get that sign seeks to offer an incentive such as a free eBook, a coupon or an exclusive video.
If you are a photographer / a, you can give away an eBook with your favorite photos and tips on how to use the camera. If you have an online clothing store you can offer an exclusive discount for the first purchase. Whatever you decide to offer, it should be something relevant to your niche and offer additional value to your subscribers.
3. Make it easy to subscribe to the mailing list
Convert a spectator in a subscriber-mail is not always easy, but do not be afraid to talk about it in a video. Go directly to them and encourage them to subscribe to your list to receive all your content and tell them about the benefits that entail.
Besides all this, YouTube has some tools that are perfect for capturing the viewer's attention.
Cards
The cards are an interactive element that is superimposed on top of your YouTube video. On the desktop, the cards will be awarded for the first time as a teaser with a line of text. The link will remain accessible when viewers pass your cursor over the video player and click on the icon for "info".
These are items that can be customized on a card:
Website URL: You can link your card to any URL associated with your Google account. You can add URLs through the Advanced Settings panel of your YouTube account.
Title:  Please describe the page to which it is associated. In this case, you should mention your offer and your email list. This is displayed when you click on the card.
Call to Action: This text will be displayed below the title of the card. This text should motivate viewers to click on your offer, as "Join Now" to promote the urgency.
Picture: You can upload your logo or image to support your offer. The images are displayed as square, so you have to adjust your image accordingly.
You can also control when the message will appear card moving around the timeline of the video.
Annotations
Annotations are another way to add interactivity to your videos. With annotations, you can add a block of text and link it to your application form.
Note that annotations are displayed only in desktop computers, so your mobile viewers will not see anything in that space. Annotations can also be deactivated by viewers in the player settings.
These are items that can be customized in a note:
Website URL: As the cards, you can attach a note to any URL associated with your Google account.
Text: Customize a message to encourage people to subscribe to your list. Be sure to highlight your offer. Try something like "Subscribe to our mailing list and get a free eBook"
Text size:  You can change the text size to maximize its impact, but be careful not to overwhelm your audience.
Color: You can also customize the color of the label background colors to match your brand.
Duration: You can determine how long your entry is displayed.
Text description
The description text can define the content of the video and include a link to your website and registration form.
If you are using tracking links, consider using a URL shortener as provided by Google or Bitly.
4. Create a strategy of email and video.
Once you have the email addresses of your users YouTube, you need to create an e-mail response that welcomes them to your list. This is also a good opportunity to share more information about you and what you expect from your emails. If you promised an incentive as a free download, be sure to send it.
In addition to sending the welcome email, you can keep in touch with subscribers by sending emails whenever you upload a new video to YouTube. These emails will be much more personal than the automatic emails generated by the platform itself, and you can customize them to include additional information about your products or services.
Turns viewers into leads
YouTube is a great platform to attract new people to your brand. And when email marketing is added to the mix, a unique opportunity you get to build a committed and loyal audience.
Now you have the tips you need to convert your subscribers YouTube users, you are ready to go!