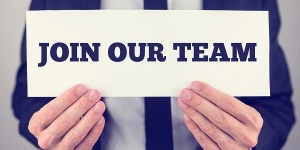 6 digital profiles that urgently need to hire 2016
The best digital profiles are now those who paid the vast majority of companies consider them strategic. It is the great mass of digital companies who understands this and thus remunerate. Only those companies that are ahead and understand before other new trends, be the first to remunerate as it deserves to new profiles to be strategic to consider in the near future.
The 6 digital profiles you need to hire for this 2016
In response to new trends, how they are behaving some of the "big players" like Google, LinkedIn or Facebook could determine, in my opinion, the following charges to take into account:
1- Specialist "Big Data": Have you ever wondered if there currently someone in your company who "play" with your data? Nobody stores, it analyzes and proposes actions based on them? If you do not have budget to sign a specialist gets more analytical profile you have at hand on your computer and start working dynamics with him in this field of "big data".
2- Responsible Inbound Marketing: To sign this type of booming profile you weight different reasons:
The user is tired of traditional advertising messages (outbound marketing)
The users base their purchasing decisions on content they find on the Internet. With inbound marketing you can influence these decisions by providing valuable content
You connect better with your potential customers because, with these techniques is accompanied throughout the buying cycle.
3- Specialist + SEM and Social ads: PPC campaigns (pay per click) will remain very important but with some nuances:
Campaigns SEM, by high competition in some sectors, need very specialized profiles and very dedicated as these campaigns require constant optimizations to keep privileged positions.
Campaigns paid advertising on social networks are grabbing land and interest in marketing plans and it is high important that those responsible for PPC have specific knowledge in this area.
4- Responsible for "buying experience": In companies with strong digital vocation and budget (why not say), it is advisable to profile different departments putting the focus solely on the customer and optimize all contacts and interactions that will take the user to the web and after – sales service mainly.
5- Responsible UX (web usability): Everything that can be developed in this department can check the working usability of your website to generate more sales.
6- Groth Hacker: This profile is becoming increasingly popular in digital projects and already is a reality in Silicon Valley. This person is primarily responsible for guiding and implementing a series of tonics (usability, social media, SEO, product management …) with the aim of a project to get a large enough critical mass to make it viable business activity.
These are some of the digital profiles that will win in importance in the coming years and as a result gain in importance and remuneration.