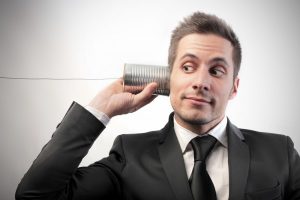 Listening and maintaining an open and honest conversation will enhance the user experience with the brand
Víctor Martín, author of one of the most influential blogs in Online Marketing and Social Media and precocious entrepreneur, has granted an interview to the positioning agency in search engines Webpositer. His words emphasize the importance of determining the objectives pursued by any company that wants to be in social networks as an essential measure to chart an optimal performance. This well-known specialist in Internet shares useful tips for both bloggers and entrepreneurs to reach their goals with constancy and passion as partners of adventure.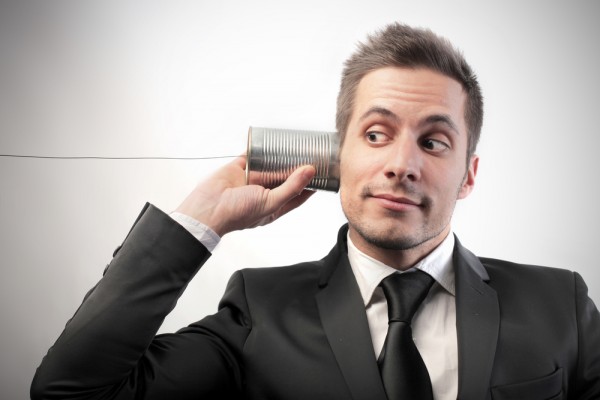 Young entrepreneur and always ready to find new opportunities, Víctor Martín speaks in a recent interviewgranted to Webpositer of how he found on the Internet the perfect medium to develop his professional career. With a career linked from its beginnings to the online universe, at age 24 he founded his own company. Passionate about the Internet and new technologies, it was during his university stage as a student of Technical Engineering of Computer Systems at the Universitat Oberta de Catalunya when he launched his blog http://victormartinp.com, where he began writing articles on a topic that few means in had tried until that moment: The Social Networks.
"Testing new channels of communication for my company was where I realized the enormous potential that social networks had at that time, so I saw that I could not miss that opportunity," a statement of intent that has served this Barcelona to become one of the figures of reference to be informed of everything that happens in the matter of Marketing in Social Networks and Business in Internet.
Social Media Marketing: Think Before You Act
His extensive knowledge of everything that surrounds Online Marketing led him in January 2012 to found Young Media, a company specialized in the development of Internet projects and the management of social networks for SMEs. Based on his experience, Víctor Martín points out that social networks are not only necessary for companies because of the visibility they achieve, but because they "have the great opportunity to connect with their communities in a real way. close and transparent ". Moreover, far from the great economic investment that requires the implementation of other communicative actions, in the Social Media both SMEs and large companies can undertake effective tactics to fulfill their objectives "with more affordable budgets."
However, prior to launching profiles in social networks such as Facebook and Twitter, Martín encourages companies to reflect on why they want to have presence on these and other platforms, while asking "what goals do you want to achieve with them" . A strategic, thoughtful and studied vision will be the basis on which to build a solid and active online presence.
However, many companies still maintain the belief that it is enough to "have a profile created in social networks and go publishing things from time to time". The constant work listening to the audience and maintaining an open and sincere conversation where it responds with contents based on their interests and needs will improve the user experience with the brand, getting to share and recommend it. On the contrary, this well-known articulist collaborator of business schools and portals on Online Marketing emphasizes that there are still many companies that base their social publications on mere "autobombo" communications focused on selling the products and / or services of a company, actions which in many cases end up generating "
Throughout this interview, Víctor Martín suggests that companies that know how to take advantage of the advantages offered by social networks will make the difference against their competition. For this reason, he points out that the best aptitude "is that of the company that listens to its audience, pampers it, takes care of it and brings it value", he concludes.
Likewise, in order for the company to obtain the maximum performance of its presence in a social network, it is essential to submit to study each platform since not all social networks are useful for all companies. Although he points out that sometimes "theory is far from the practice," it points to Facebook and Twitter as "queens in interaction and engagement generation with our communities." While for the promotion of a Facebook brand is the most appropriate, Twitter stands out as the social network to share content. Likewise, Víctor Martín underlines the power of Pinterest images, the work of brand positioning achieved with social profiles in Google+, and the suitability of being part of LinkedIn to "create professional links and generate job opportunities."
Attraction Marketing: Content + SEO + Social Networking = An explosive cocktail
One idea widely discussed in some of the articles of your blog, Víctor Martín sees Attraction Marketing of Online Marketing disciplines outstanding, given its effectiveness. Identifying search engine positioning, content marketing and Social Media Marketing as the building blocks of Inbound Marketing, the combination of these three elements has a "brutal" effect for a brand to gain visibility and relevance by attracting an audience growing interest in how much it is able to offer.
Tips for entrepreneurs: The illusion, that great treasure
For Victor Martin, a life without challenges would be incomplete. At the age of 24, he decided to become an entrepreneur, starting his own company and from that moment on, as CEO of Young Media, he has struggled every day to achieve his goals, facing all kinds of obstacles.
Its advice for the start-up of all businesses is to establish a clear strategy and action plan, define objectives, develop a market study, and select the right partners and always have a budget adapted to the characteristics of the project to be carried out.
In an economically convulsive age, Martin encourages entrepreneurs to never lose hope. "Being an entrepreneur is not easy and failure is part of the race for success," points out and marks the mental strength and passion as the main engines to fight firmly in what one believes, moving forward despite the setbacks. It goes further and concludes by saying that "illusion … we must never lose it and take care of it as if it were a great treasure."
Víctor Martín, whose personal website was chosen as the third of the most important Online Marketing Blogs in 2012, concludes this interview highlighting that social networks will evolve increasingly towards "mobile and local", a trend that this year has started to consolidate. Likewise, it augurs the strengthening between e-commerce and Social Media, while pointing to "social television" as one of the new trends that will gain greater prominence this year.